March 15, 2018
Pat McDonald
-
Film Critic, Writer
January 4, 2018
Pia Singh- Arts Administrator, Independent Curator & Policymaker
April 25, 2017
"Perhaps the recipe for creativity in this world is imagination + guts + generosity.
What am I creating with this one precious lift? I hope I am creating peace, joy, understanding, connection, inspiration, hope - in all I feel drawn to do."
Marianne Maili
, Storyteller, Alchemist, Image maker, Actress, Translator, Interpreter, Editor, Model, Lecturer, Speaker, Doodler, Lover of Life, Traveler, Doctor of Philosophy, writer
March 23, 2017
"Creative energy, infused with love, is why we are here. It is the life force that runs through our veins and out our uniquely beautiful fingertips to everything we touch. It is the breath that inspires our lungs and our hearts to expand into newness. It is the spark that ignites our souls to search for the important roles we play in creating this shared reality. For me, my soul has always craved dance. With my body as its canvas, instrument, and vessel, we go on this wild and precious ride. It is the one thing that allows me to equally lose and find myself again and again."
Julie Brannen
, Dancer
March 23, 2017
Ursala K Le Guin said "The creative adult is the child who has survived" That's spot on. Creativity is questioning everything. It's finding different ways to do things, no matter how bizarre. It's trying-failing-trying-succeeding rinse and repeat. It's an innate ability that many people forget we have in us.
Kenny Friedman
, Creative Director
March 22, 2017
"There is nothing more beautiful and inspiring than someone finding a truth and working to share it. There is so much noise, so much static, 1's and 0's,... Only the most genuine expression will effectively cut through it all and when it does, it is undeniable."
Jim Lasko
is a civic artist. His last project was Redmoon Theater. His next is Guild Row, a new kind of social club designed to facilitate creative exploration and community service.
January 30, 2017
"Creativity begins by devoting ample time and energy to experience the inward flow of thinking, planning and making. Creativity flourishes when we simply pay attention to both our waking and night time dreams. By being open to all that is possible, we are channels to creation."
Jan Gulley Gerdin
, Principal of Bring LLC, Graphic Designer, Painter, Potter
January 15, 2017
"My inspiration comes from many places and can be reflected in makeup, acrylic paintings, watercolors, pencil drawings, jewelry, fashion, and graphic design."
Sonnet Corkery
, fine artist, marketer
January 11, 2017
"Communication is at the heart of my creative process. Graphic design should be clear and concise. Taking an idea to it's most simple form is a challenge, but I absolutely love it!"
Gregg Rojewski
, graphic designer, community engager
December 20, 2016
"Chicago's creative individuals and organizations are a driving force in the life of the city and they should be recognized and celebrated. I love that my full-time job with the Chicago Cultural Mile is producing a free event for the city that does just that. In January, I will be conjuring Chicago's creative spirits again for the third annual Halloween Gathering festival and parade on the Chicago Cultural Mile that will take place on October 21, 2017. I do like seeing organizations that don't necessarily think of themselves as visually creative coming up with unique solutions to be dynamic in a nighttime spectacle parade. It is a rewarding experience."
Allison Gerlach, Video/event Professional
ABOUT MY BLOG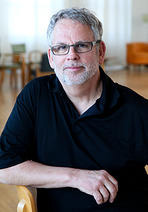 This blog is a way for me to share my early photography work and my new work. It will tell stories of where I have been and where I am now. I hope to share my point of view as well as let my subjects share their stories along the way. With over 40 years of a camera against my eye, there is a lot to tell! Thank you for letting me share my journies with you.
-Steve Ewert
FOLLOW ME: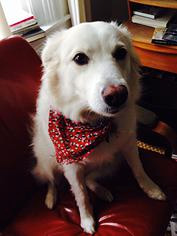 My dog Lola.
Recent Posts
"Portraits of Critical thinkers"
March 15, 2018
"Portraits of Critical thinkers"
December 27, 2017
"Portraits of Creative People"
April 25, 2017
Tags